The Other Guys
Other Local Web Design Agencies:
One Page Site Template:

$1,500
plus hosting
One Page Custom Site:

$7,000

 
plus hosting
Five Page Custom Site: 

$15,000

 
plus hosting
*based on publicly posted rates of a top competitor in Johnson City, TN

(Read FAQs below to see how we are so affordable!)
Professional Site Design
Includes first 5 pages*
Content Development for Each Page
Google Maps Integration
Connect Social Media
Search Engine Optimization
Image Compression for fast loading
Cross Browser Testing
Connect Your Domain
* Additional pages: $100 each
$49/mo
Worry-Free Cloud Hosting
Desktop, Tablet & Mobile Optimization
Search Engine Optimization
Social Media Integration
Real-Time Traffic Stats
Site Login Credentials
Unlimited Content Updates
SSL Certificate: 256-bit encrypted connection
Daily Database Backups
Customer Service Support
Questions & Answers
Frequently Asked Questions
 

How will a website help with getting more leads for my business?
If you don't have a website, you're missing out on hundreds of Google searches every day. A good website will increase leads and will also improve your "Google My Business" search results. A website displays to Google and to your customers that you're a credible business.

Do I need a website if I already have a successful Facebook page?
Your Facebook page isn't really yours. It belongs to Facebook, and you are at their mercy if they ever change their algorithm. Ever notice how your posts don't get as many views as they used to? A website puts you in control of your content, your brand, and your Google search results.

How are you so affordable?
If you browse other web design services in Johnson City, and even do a little research online, you will find out a one page site template site costs $1,500. A one page custom site costs $7,000, and 5 page custom site costs $15,000. Whew, that's expensive!

Why are these design agency fees so high? Well, to put it plainly, because some larger business will pay that much. To be fair, some websites require more "bells and whistles" than others. However, more money does not equal a better website or better service.

Because Splash Web Design operates as a freelance business (and not an agency), we have the ability to make sure your investment is going straight to the design and development process, rather than the overhead costs and salaries of an agency. You are investing in the same (if not better) level of quality, website security, and service.

We exist to create professional and affordable websites for Small Businesses.  

Are there any long term contracts?
No! You only pay the design fee to launch the site, and the hosting fees continue only as long as you are a client. You can choose to end your service at any time. 

What's included in the monthly service fee?
The monthly service fee includes hosting, SSL certificate, content edits, and ongoing maintenance to ensure that your website remains up-to-date and functioning properly. This includes things like fixing any bugs or issues that arise and making sure that the website is compatible with the latest web standards and technologies.

Will you really design my Homepage for free?
Absolutely! Each Small Business Website project starts with a free design demo to show you exactly what to expect. This ensures you are 100% happy with our work before you pay us a dime. Once you approve your design and submit payment, we'll work with you to make any changes and complete your site.

Will I have access to edit my site?
Yes! You will receive a login to access elements, such as text and swapping out photos. However, if you prefer that Splash do it for you, we'll also present done-for-you packages. 

Will my new website look good on smartphones?
 
Yes. All of the websites we design are built to be mobile responsive, meaning that they will automatically adjust to fit the screen size of any device. This ensures that your website will look great and be easy to use on desktop computers, laptops, tablets, and smartphones.

Can I use my domain from my previous site?
Yes! It is possible to use a domain from your previous site for your new website as long as you still own it. We will be happy to assist you with all of the details.

Do you work with businesses outside of Johnson City?
Yes! While we are located in Johnson City, TN, we happily work with clients all over the country. Any communication can be done via phone, email, or even a virtual Zoom meeting if necessary.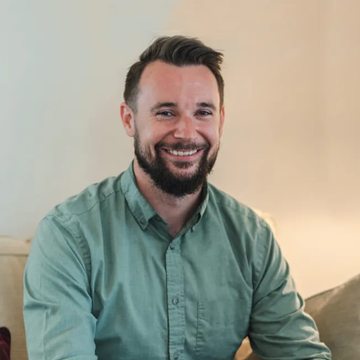 "Shortly after launching my counseling website, I was amazed at how quickly my practice filled up and how soon I had to start a wait list. Whenever I ask new referrals how they found me, they always mention my website." 
— Eric F. Buffalo Mountain Counseling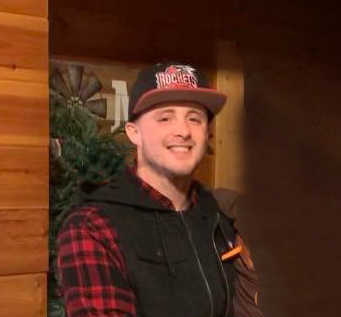 "Working with Stephen has been a pleasure! Very responsive, professional and really knows what he is doing and would recommend to anybody needing a website built."
— Josh S. Finish Line Painting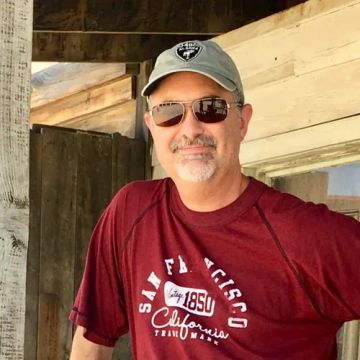 What impressed me the most about my interaction with Stephen at Splash Web Design is that the first thing he did was ask me about my business. He asked great business questions which allowed him to build a website and make recommendations to what features should be included. Stephen isn't just a web designer, he is a marketer who uses web design to help his clients do what they do, better.
— Michael C. 1st Fruits Consulting